PRODUCTIVITY AND PERFORMANCE COURSES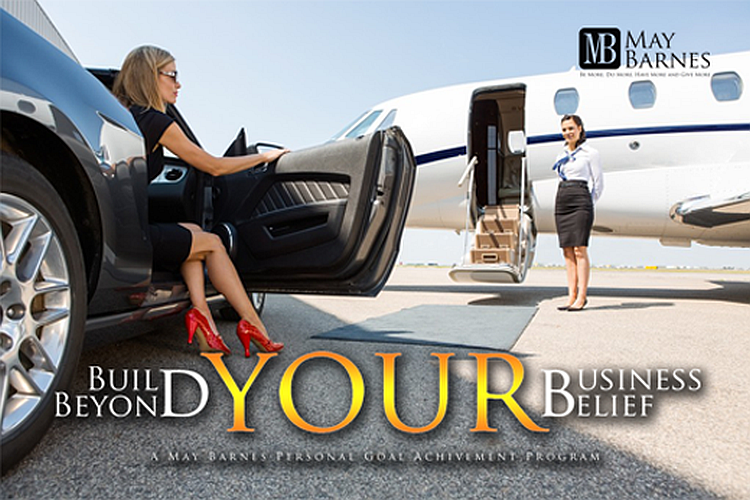 BUILD YOUR BUSINESS BEYOND YOUR BELIEF
$799.00

Prosperity is Available to Those Who Choose It
YOU Have Infinite Potential
The focus and main thrust of this totally new , revised and enhanced program will be to focus on the important means of changing and enhancing lives to live each individual's respective goals and dreams, with the outcome of having a business beyond your present belief.
This program will help participants, Be More, Do More . Have More and Give More. We will discuss the science and mechanics of personal achievements – what really makes successful people successful. These traits, once created can transform any goal, dream or desire into reality. Because you will be introduced to and learn how to engage the mind at both the conscious and subconscious level, your mind will start absorbing and responding to this information and you will experience quantum leaps in your results. With each new goal you realize, you'll find yourself aspiring to ever higher levels of achievement and fulfilment.
The classes focus on techniques and strategies for those who really want to make a change in their lives and business and are prepared to go deeper. Wanting different results, requires one to ignite change at the level where your results are created in the first place – It requires you to change the mind. When that happens, achieving the desired goal becomes not merely possible, or probable, it becomes inevitable.
The classes will help with those who may be asking themselves some or all of these questions:
Wanting something more out of life and specifically my business, but not sure what it is, or how to properly describe it and write it out specifically
I've tried to make changes in the past, without success
I have a specific goal for my business growth, but don't know how to achieve it
I want to live a life of everyday growth and make quantum leaps rather than small incremental growth
Using the techniques that will be discussed, you can get anything you seriously want.
Three of many learning objectives and results from this program:
Clarify your goal(s) with precision – a weak goal generates weak results. However, a worthy goal, joyfully formed and articulately expressed, is the first and most critical step toward creating the results you want.
Install your goal(s) at the deepest levels of your mind – Every outcome you experience in your life, good and bad, is the direct result of your thoughts – those you are conscious of and, more importantly, those you aren't.
Harmonize your goal(s) with the Natural Laws of the Universe – the Universe is alive with forces designed to deliver to you whatever you truly desire. Harmonize clearly and prepare yourself for an influx of opportunity and abundance.

8 weekly sessions
1 Downloadable workbook
Bi-weekly Q & A Sessions with May and Participants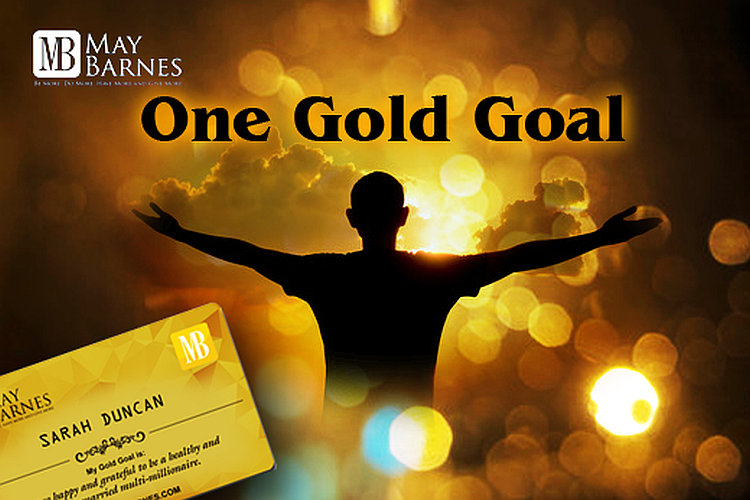 ONE GOAL GOLD
$1,199.00

Are YOU as Happy, Healthy and Wealthy as YOU Want to Be?
This program which will reveal the Gold Secrets to Goal Achievement, will be a huge compliment to your Gold Goal Card. A complete Goal Achieving and Life Changing Program, May will be your facilitator throughout this six-month Program that will take you from your "now story", help you move forward with a defined knowing. The greatest limitations we have in our individual pursuits of success and fulfillment are those within our own minds. Your self-image or lack thereof, your fear, your unknowing or your life long habits can be detrimental to you achieving your Gold Goal.
We will be taking a close look at the Discovery of You, the who, the why and the what of your "Now". We'll journey through identifying and unearthing misunderstandings you may have that could factor into the why behind where you are now. The lessons we will go through, will help you pay attention to what you are thinking about and this will act as a solid foundation for breakthroughs. How and Why they happen is necessary knowledge for moving forward.
Your next step in this six-month program and game changing journey will be preparing for a Quantum Leap – a strategy for breakthrough performance, accomplishing far more, in less time. We will work through and define what might be blocking your success. We will design your own Power Questions to find out what your Gold Goal is and then we'll start doing the heavy lifting by changing your thinking, putting old Paradigms aside that have stood in your way and develop new Paradigms for New Understanding. Knowing the time frame to achieve your Gold Goal will be and essential element in this program. Throughout all of this, you'll see that many feelings may change which will change your Destiny in a very solid and powerful direction.
The next bit of excitement will come when we outline the tools you will need to achieve and support your One Gold Goal. Let's first of all ensure that we give no consideration or time to Procrastination – let's instead replace it with Self-Belief and endless possibilities. We are going to master turning Fear into Faith by overcoming any and all obstacles. It will be a journey, but an enjoyable one and we will be counting all your wins along the way. We'll put in place accountability tools and partners so that losing your way is not an option. Our focus throughout this stage of the program will be Soaring, never Settling so we'll put in place your very own action steps.
Let go of limiting beliefs and behaviors and cling tightly to your belief in you and surround yourself with people who will lift you up and keep you accountable. Visualize having the confidence and peace of mind that will come when you have a specific plan, an inspiring idea and a powerful support team. You will feel energized and focused as you step into the life you've been dreaming of.
No matter what it is that you want – there are two things that are certain – you can have it and I am confident that this program will help you get it.
You will leave this program with a crystal clear, orderly strategy and course of action to achieve your every goal and dream.
You are to have an overwhelming amount of thought-provoking ideas to consider and a wealth of information to open up any mind.
Both are wonderful tools to take you to your Gold Goal.
Last, but not the least of this program is Staying Passionate, giving it all you've got and never loosing sight of that wonderful Gold Goal you want and can have.
Three of many learning objectives and results from this program:
1. Learn and understand what Paradigms really are and how they are controlling almost everything in your life – your thoughts, your actions and your results. Regardless of what it is that you want – your Paradigm will either help you achieve it or will rear it's ugly head and get in your way and stop you! With a new understanding you will now, perhaps for the first time ever be in control of Your Paradigms.
2. Have a full understanding that everything you really want is closer than you think. We will learn how to not let fear be a factor or overwhelm you in any way and we'll ensure that bad habits are gone and no longer influencing your desired results.
3. You will be setting a Gold Goal that is worthy of you and putting in place a proven process to make sure that you realize it in the shortest time possible.

6 Month course
Downloadable worksheets
2 Session each month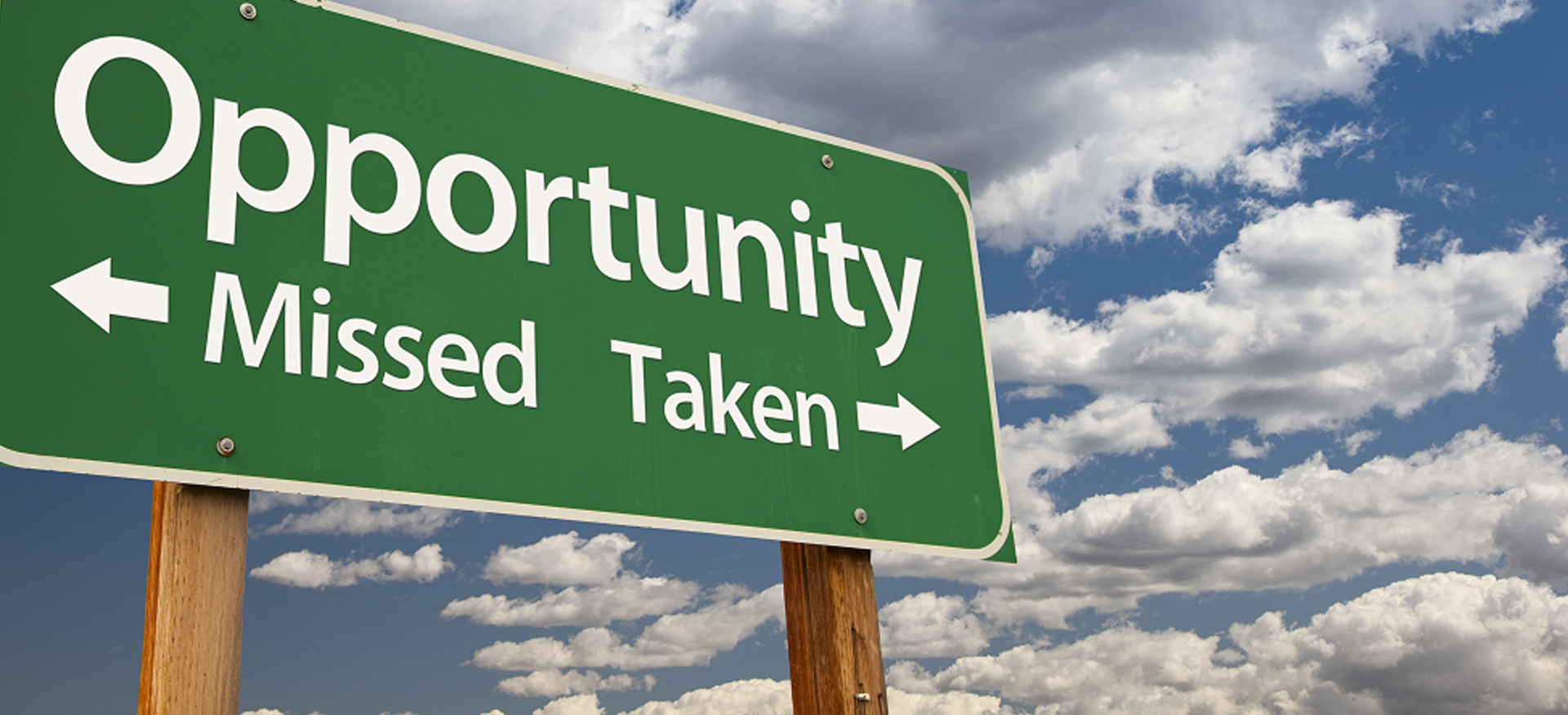 THE ULTIMATE BREAKTHROUGH COACHING PROGRAM
IT' S TIME TO REACH YOUR GOAL
$5997.00 USD

A Program to Transform your dreams …..into REALITY – Your Goals…. Into ACHIEVEMENTS and Think your way ….. into RESULTSl
If you want something more out of life, but aren't sure what it is…
If you've tried to make changes in the past, without success…
If you have a specific goal, but don't know how to achieve it…
Here is some incredible news:
You CAN have anything you seriously want.
Guaranteed.
Most of us approach goals in entirely the wrong way.
We focus on changing behaviors and habits in order to change results - a slow and potentially painful way to reach what will at best be a temporary solution.
"The law of cause and effect is the law of laws."
RALPH WALDO EMERSON
If you really want to make a change in your life, you need to go deeper. If you want different results, you need to ignite change at the level where your results
are created in the first place. You need to change your mind. When you do that, achieving your goal becomes not merely "Possible" or "Probable"…
It becomes INEVITABLE.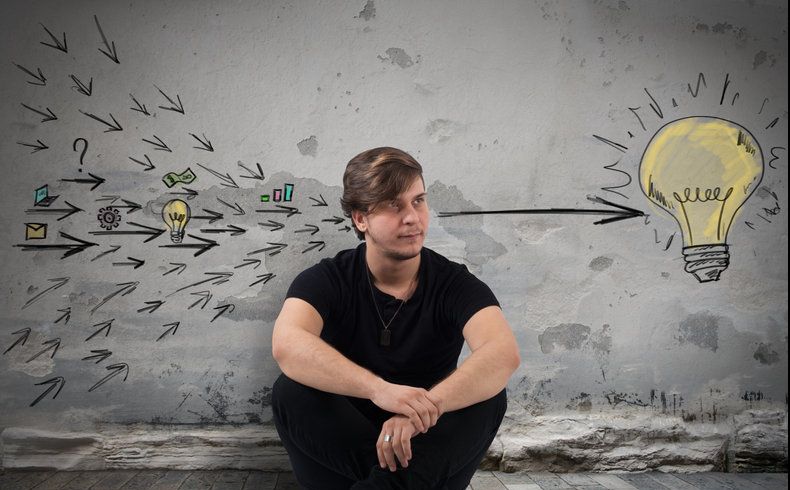 A 24 week process for radical personal transformation
Thinking into Results is a comprehensive consultant-guided study program designed to
facilitate positive, profound and permanent change in any area of your life, including:
Debt elimination
Job promotion
Weight release
New home
Increased wealth
Optimal health
Or ANY other GOAL YOU CHOOSE!
Used by individuals, teams, and corporations all over the world, there is NO outcome which this system has not been able to deliver. This program has inmediate impact, strategic repetition, and life-long application.
This highly-structured, step-by-step process will empower you to:
Clarify your goal with absolute precision
Install your goal at the deepest level of your mind
Harmonize your goal with the natural laws of the universe
You'll discover in this program:
THE 3 TYPES of goals, and which one is the best one to pursue
HOW TO MULTIPLY your effectiveness with the right success tools
MASTER THE HABIT that will bring you a bigger payoff than any other
A SHOCKINGLY SIMPLE way to instantly supercharge your productivity
THE HIDDEN MECHANISM that determines what comes into your life – and how to take control
And SO MUCH MORE
What makes Thinking Your Way Into Results so extraordinarily effective?
In-depth individual lessons
Worksheets and activities
Online digital program
Personal coaching and consulting sessions
$5697.00 USD