Master Every Area of Your Life - Unleash and Live Your Full Potential
If you're ready to discover who you are and what is possible for your life, this program guides you every step of the way. Get started on something really practical. It doesn't take talent. It doesn't take skill. It just takes you showing up and being ready to change. And May and this Program will help you change. That's all there is to it.
IT'S TIME
To transform your dreams…into REALITY.
Your Goals…into ACHIEVEMENTS
Your thinking…into RESULTS
Thinking Into Results is a process for RADICAL personal TRANFORMATION. It is a one-of-a-kind system based on over 75 years of intensive research into the science and mechanics of personal achievement: what really makes successful people successful.
Developed by world-renowned success expert Bob Proctor and legendary corporate attorney Sandy Gallagher, this is the MOST powerful process EVER created for quickly and permanently transforming ANY goal, dream, or desire into reality.
This highly-structured, step-by-step process will empower you to:
Clarify your goal with absolute precision - A weak goal generates weak results but a worthy goal, joyfully formed and articulately expressed, is the first and most critical step toward creating the results you want.
Install your goal at the deepest levels of your mind - Every outcome you experience in your life, good or bad, is the direct result of your thoughts. Align your conscious and subconscious mind in service of your worthy goal, and it will materialize with amazing speed.
Harmonize your goal with the natural laws of the universe - The universe is alive with forces designed to deliver to you whatever you truly desire. Prepare yourself for an influx of opportunity and abundance, unlike anything you've experienced before.
Bob Proctor says " Tell me what you want, and I'll show you how to get it." For more than 50 years, Bob Proctor has been making good on that extraordinary promise - empowering millions of people around the world with knowledge and tools to clarify their most compelling goals, tap their inherent greatness and fulfill their magnificent potential.
Decide right now to astonish yourself. With what you can become, What you can do. What you can share. Start Thinking into Results, and start moving from where you are in life to where you really WANT to be.
I teach Bob Proctor's proven methodology that will ignite dramatic change in your results. Thinking Into Results is a proven system to organize your thoughts, feelings, and actions in line with the results you desire. The power of repetition will quickly and permanently close that gap from where you are and where you really want to be.
Thinking Into Results is without question the most powerful personal and professional transformational program you will find anywhere in the world and you will love having it in your business and in your life.
Thinking Into Results is without a doubt the most powerful and professional personal transformational program you will find anywhere in the world and you will absolutely love having it in your own life and your business life. Whether you know exactly what you want to achieve, or simply know that you want something more than you currently have, Thinking Into Results will open your mind to all you are capable of doing…then empower you to DO it.
As your facilitator, we will work together on this program. The completion of this program, which typically takes 24 weeks, will fly by before you know it , but the change you'll experience will last forever.
Where could you be in 24 weeks from now?
The answer will astonish you.
Let's not waste another moment - fill out the form below and I will be in touch to assist you on this amazing journey as your Personal Facilitator, Coach and Cheer Leader. YOU DESERVE THIS!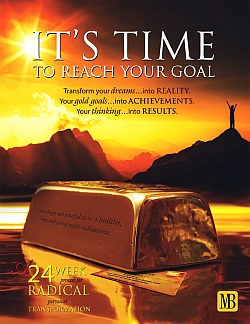 LEARN MORE ABOUT THE ULTIMATE BREAKTHROUGH
COACHING PROGRAM